MATT RIDDLEHOOVER
WRITER AND DIRECTOR
STRATEGY AND PURSUIT
Matt Riddlehoover's S
TRATEGY
AND
P
URSUIT
focuses on the lives, loves and losses of six people during one balmy weekend in the country.
Emotionally fragile Ellie (Emily Landham) has returned to her childhood home for the summer, and has been basking in a hopeful romance with Paul (James J. Fuertes), her handsome and brooding tenant. But Paul appears to be more interested in Ellie's best friend, Sarah (Tiffany Montgomery), while their lovelorn neighbor, Max (Parker Arnold), nurses an icy cocktail of longing and spite. As tensions begin to rise, deep-seated resentments threaten to surface when Ellie's estranged stepbrother, Joe (Brian McPherson), and his wife, Vivian (Leslie Mills), arrive unexpectedly. The touchy dynamics spark an unsettling chain of events... with dire consequences.
FILM WEBSITE
PRESS

"Top drawer!" -Filmmaker Magazine

"Director Matt Riddlehoover doesn't mind tweaking your expectations — he delivers plenty of eye candy, but also charming wit." -Out Magazine

"Strategy and Pursuit is a drama-filled thriller... damn intense... had me holding my breath." -Utah Film Festival and Awards
BIOGRAPHY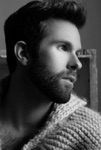 Matt Riddlehoover is an award-winning, Nashville-based filmmaker. His work has appeared on
Late Night with Conan O'Brien
, Out.com, and in Filmmaker Magazine. He is married to
Dustin Tittle
, a Nashville native and co-writer of
Strategy and Pursuit
. They have two cats; one of whom is very sweet.